Widgets are not refreshing
Both Android and iOS limit how often widgets can refresh. This is an effort to limit strain on your device's resources and conserve your device's battery life. Depending on your device's available resources, the Countdown Time widget should update every 30 minutes.
If this is insufficient, you can use Countdown Time's widget service. This will update the widget frequently but could drain your device's battery.
1. On your Home screen, tap the gear button in the widget's bottom-left corner. It will open the Edit widget page.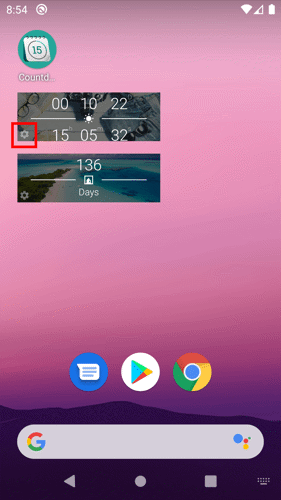 2. Look for the Refresh Rate setting.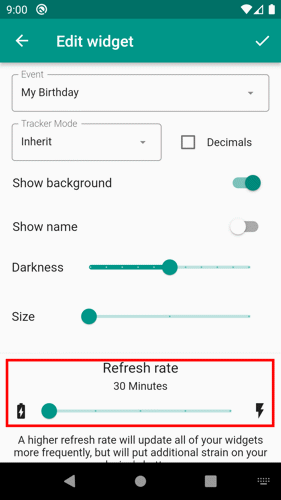 3. Drag the slider knob to adjust how frequently the widget will refresh.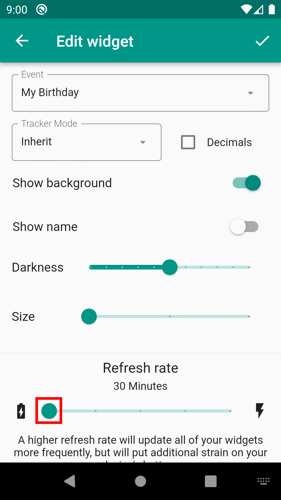 4. Tap the save button to confirm the changes.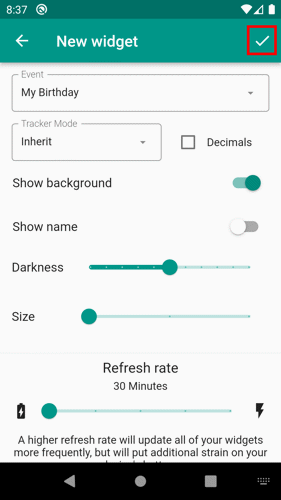 If you're on Android and the widgets are not updating at all, check to see if Countdown Time has permission to perform background operations. Background operations are usually disabled if you have Battery Saver enabled, but they can also be enabled or disabled for each app.
Disable Battery saver: Android Settings > Battery > Battery Saver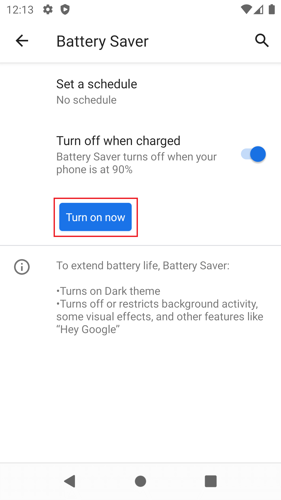 Allow Countdown Time to perform background operations: Android Settings > Apps > Countdown Time > Battery > Unrestricted.