1. To verify your email, check your account inbox for the email verification sent by the Coupled system.

2. Open the link attached. It will open a verification success message stating that your email has been verified.

3. Open the Coupled app and tap the red-colored email verification button located at the bottom part of the home page. This action will verify your email on the app.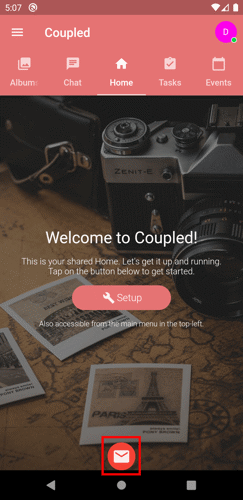 Note: If you didn't receive the verification email, ensure that you've entered the correct email address for your account. You can also check your spam and junk folders.