1. Tap the red-colored email verification button at the bottom of the Home page.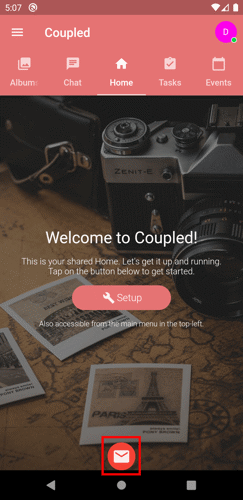 2. Tap the Resend button. The Coupled System will send you the new email verification to the email address you are currently logged in to.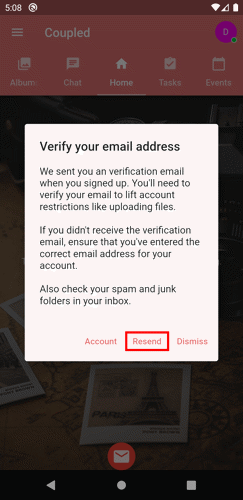 3. Check your inbox or spam and junk box. Open the email verification and tap the link to verify your account.

4. Go back to the Coupled app and retap the red-colored verification button to verify your email address on the app.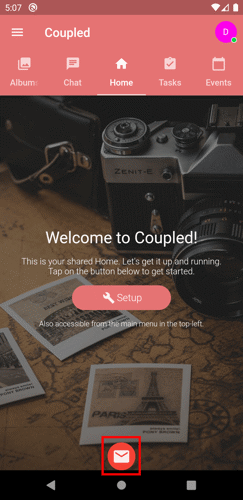 Note: You can also go to the Account page, and tap Confirm email address to resend the verification email to your account.