1. On the Home page, tap the Setup button.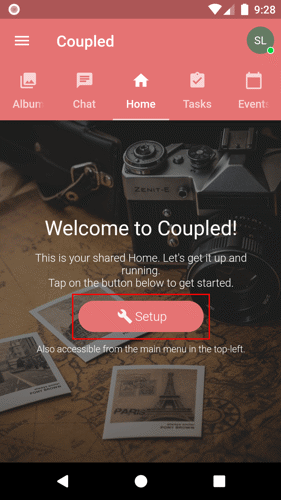 2. The app will direct you to the Setup page Home tab. You can type the Heading title on this page, change the event you want to track, change the tracker mode, change the display background, and change the background darkness.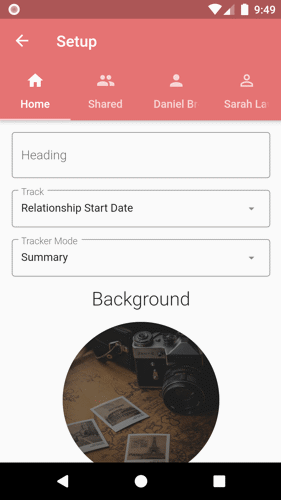 3. Save the Heading title by tapping the save button on the right side of the field.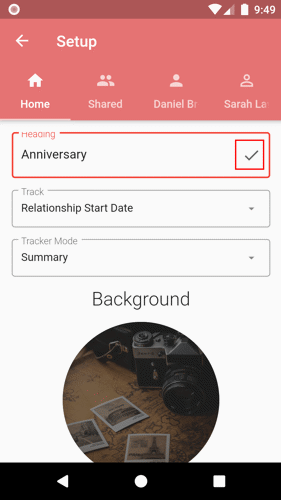 Note: After saving the heading title, it will be shown on the Home page display.
4. After saving the Heading title and other settings on the home tab, you can go to the Shared tab by tapping it.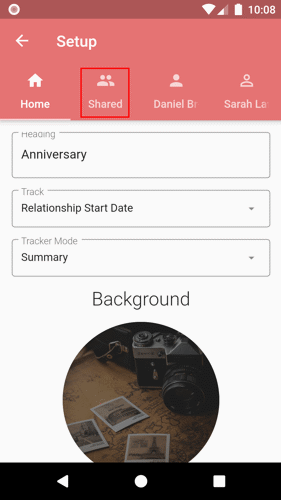 5. On the Shared tab, you can make your special dates. Tap the date to change it. To change the time, tap the clock button on the right side of the date field.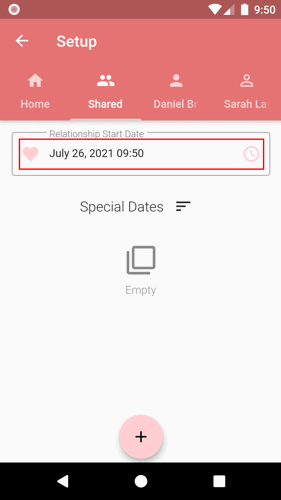 6. To add more special dates, tap the add button located on the bottom-center of the page.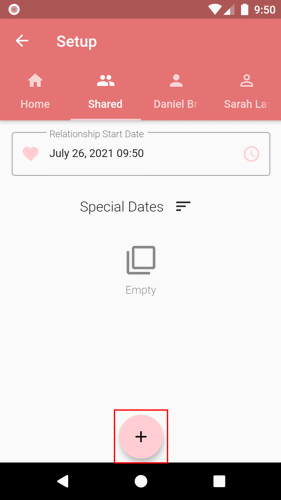 Note: You will be able to see your special dates on the Events page.
7. To add more details about you and your partner, tap the profile tabs. On this tab, you can add your birthdays and change your profile picture.