Adding a weight.
1. Tap the bottom menu button to open the fasting menu options.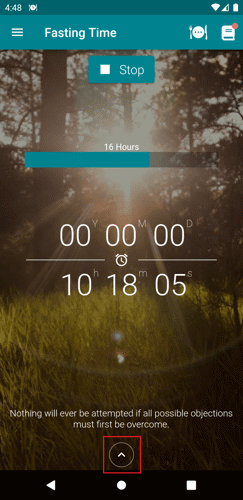 2. Tap the Weight button.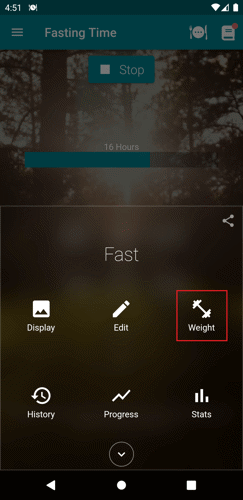 3. Tap the add button on the bottom right corner.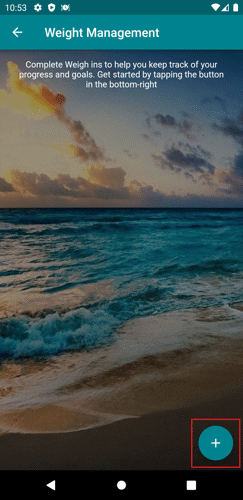 4. Add the weight. By default, the unit used is lb. You can change this unit by going to the Unit settings on the Settings page.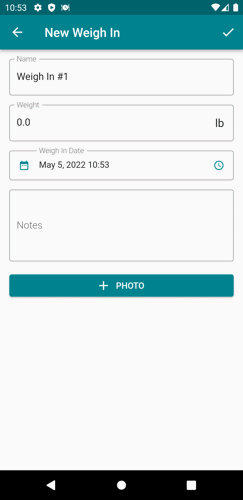 5. Tap the save button to save the changes.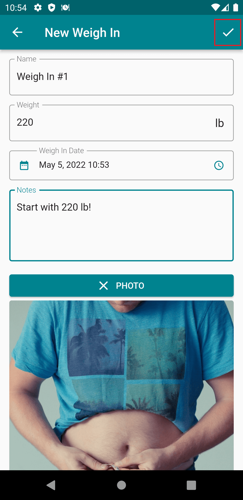 Note: You can change the weigh-in dates by tapping the Weigh-in Date field, and you can also add notes and weigh-in photos. These options are optional, and you can skip or add them later.