Add a personal milestone.
To track any period of time that you prefer, you can set up personal milestones, but they do not grant any of Sober Time's milestone badges. Sober Time will track your milestone just like the built-in milestones. You'll be able to see it in the milestone heading mode, and you'll get a notification when you reach it.
1. Expand your addiction's bottom menu by tapping on the up arrow near the bottom center.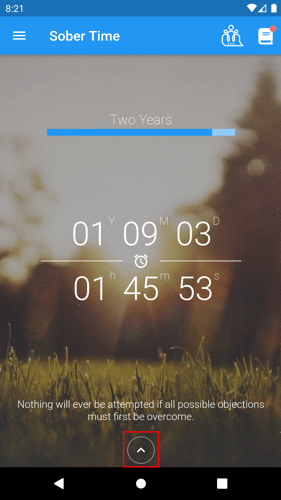 2. Tap Milestones.
3. Tap the Personal tab.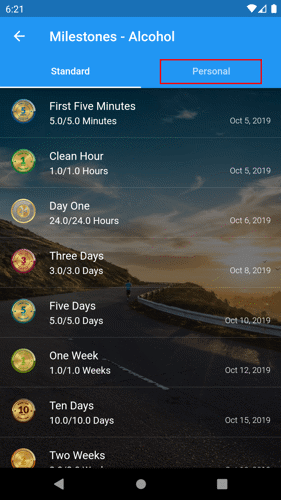 4. Tap the add button located at the bottom-right corner.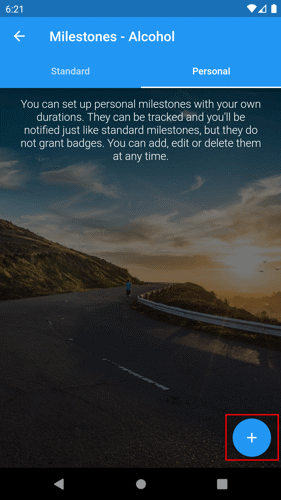 5. Input the Name, Duration, and Units of your liking.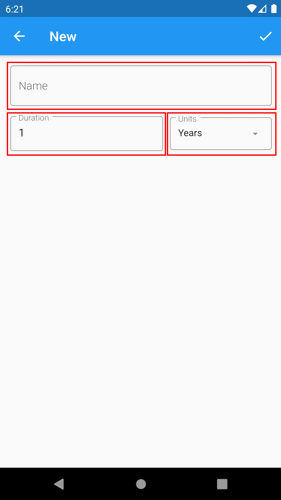 6. Tap the save button to save the changes.