Change a widget tracker mode.
You can change the tracker mode of your widgets. Each widget can have its own tracker mode independent of the addiction's tracker mode inside Sober Time. You can even set up multiple widgets of the same addiction and have each widget use a different tracker mode.
1. On your Home screen, tap the settings button located on the bottom-left corner of the widget.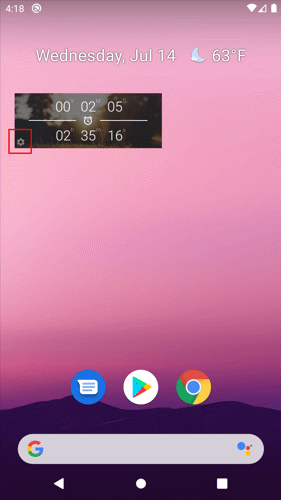 2. Look for the Tracker Mode options, and tap it.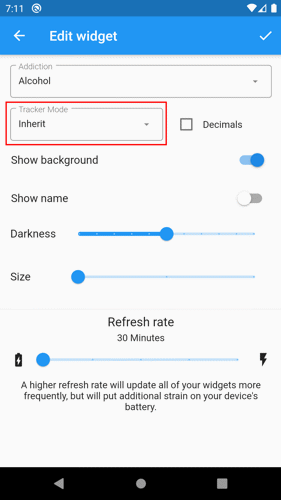 3. There will be a list of display options that will appear.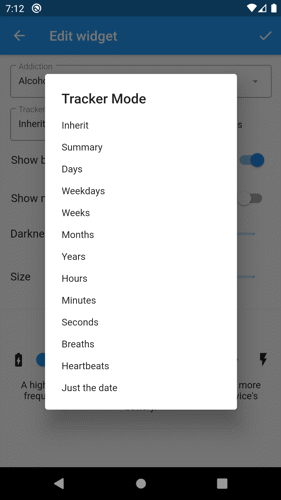 4. Tap the display mode that you've chosen. Hit the save button to save the changes.