Edit a widget.
For Android devices, use the following steps.
1. Tap the gear button located on the bottom-left corner of the widget.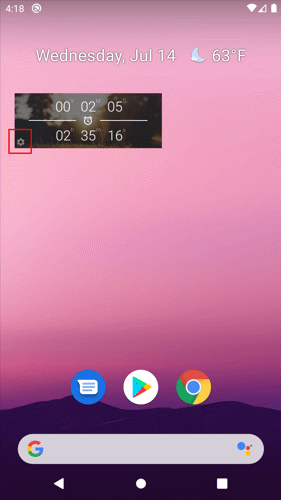 2. The Edit Widget page will appear. There are several options available to customize your widgets.
3. Adjust the options to your liking, and then tap the done button in the top right to save your changes and close the page.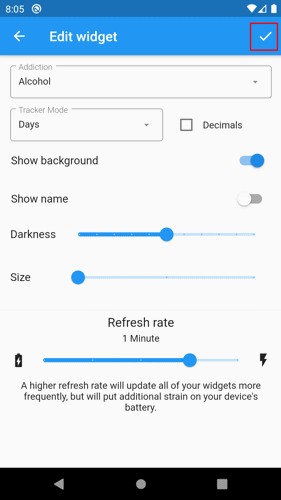 For iOS devices, you can visit the official Apple support on editing your widgets.