Getting started with Affirmations Daily
Affirmations Daily is a motivational app that offers a wide array of positive affirmations, meticulously organized into categories. Additionally, the app provides users with daily motivational quotes and reminders to maintain a positive mindset throughout their day. Follow these steps to begin using the app:
1. Upon installing Affirmations Daily, you will be redirected to the Welcome page. Tap the "Get Started" button to initiate the setup.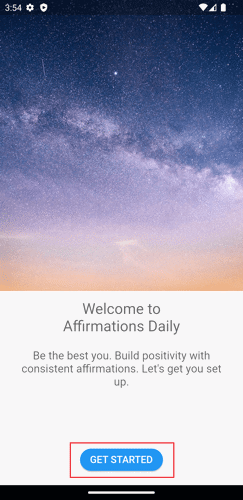 2. On the Organize page, you will encounter predefined categories that you can choose from. By default, these categories are enabled. To deactivate a specific category, simply tap on it.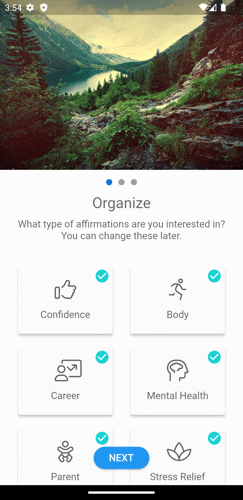 3. Once you have made your selections regarding the categories, tap "Next."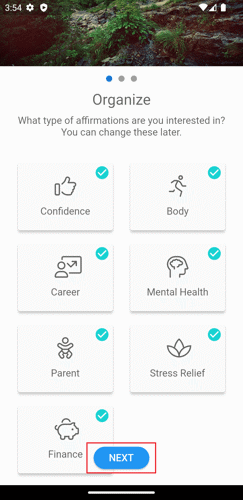 4. The subsequent setup page pertains to Reminders. Here, you can configure your reminders. The default reminder is set at 07:00 a.m. To add another reminder, tap the "Add Reminder" button. To disable a reminder, merely delete it by tapping the delete button next to the specified time.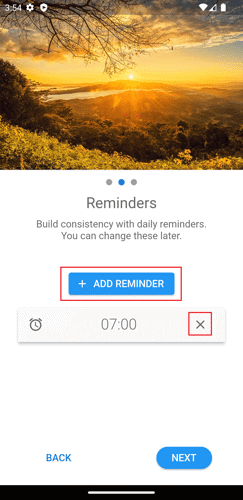 5. When you are content with your reminder settings, tap "Next."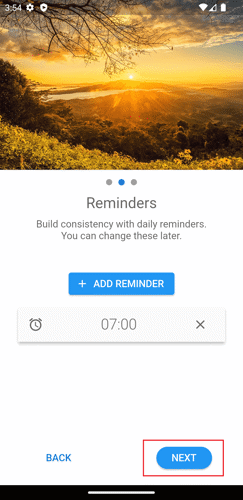 6. The final page of the setup process is the "Help us improve" page. On this page, you can review the app's privacy policy. Additionally, you have the option to disable the Anonymous Data feature. We recommend keeping Anonymous Data enabled, as it assists our developers in gathering anonymous data to enhance the app and promptly identify any issues within it.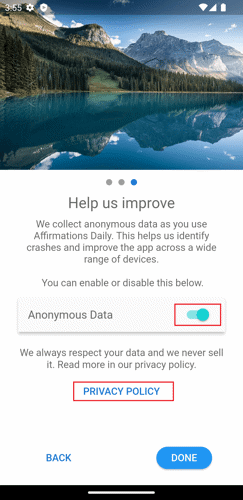 7. After you have confirmed your settings, tap the "Done" button.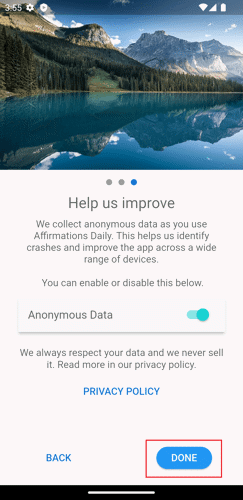 Please note that the aforementioned settings can always be modified within the app.