Change Countdown Time's theme color.
1. Tap the main menu button on the page's top left corner.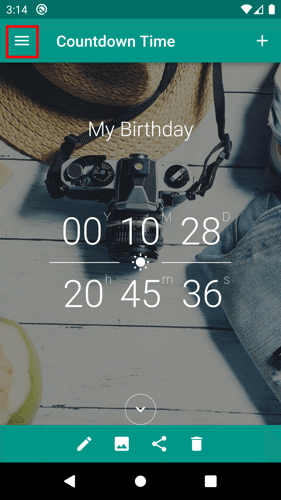 2. Tap the Settings option.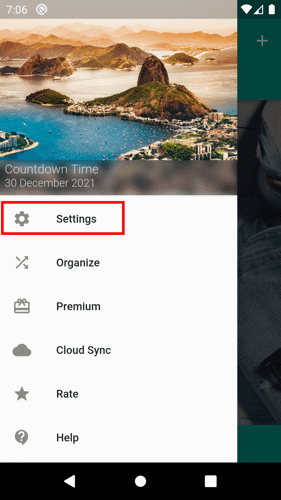 3. Tap the Theme button.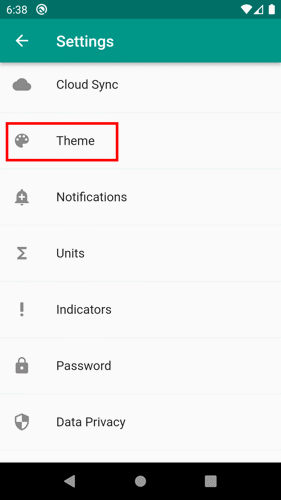 4. Choose the preferred color by sliding the screen or tapping the next button.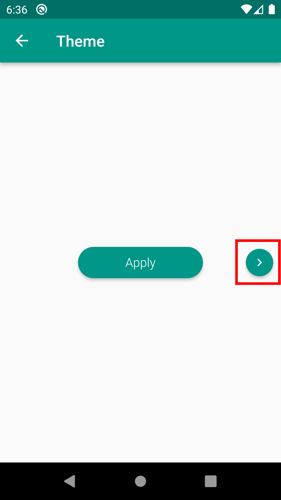 5. Tap the Apply button to confirm the changes.