Change event Heading Type
1. Choose the event that you want to edit.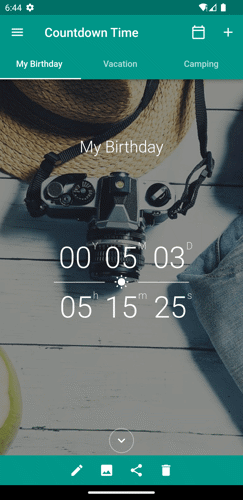 2. Tap the Edit button located on the bottom menu.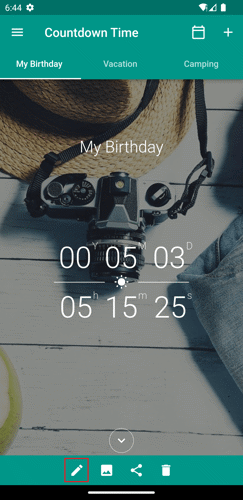 3. Look for the Heading Type field. The event name is set as the default Heading Type. Tap the field to open the drop-down dialog box.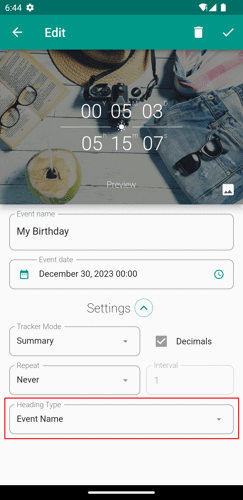 4. Choose from the list of heading type options and tap it.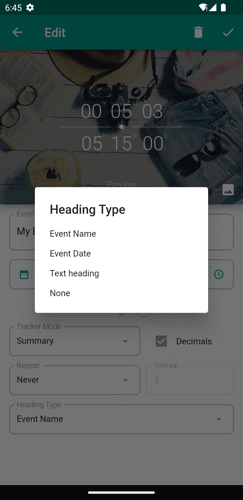 5. Tap the save button to save the changes.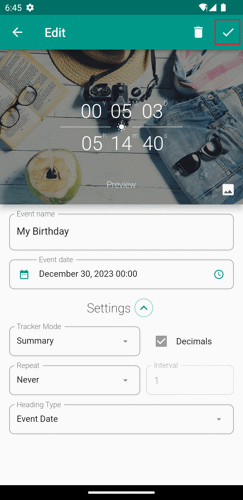 Note: There are four heading type options: Event Name, Event Date, Text Heading, and None. The Event Name option allows you to display the event's name (e.g., Birthday) on the home page tracker, while the Event Date option displays the date of the event. The Text Heading option lets you input personalized text as the heading.