How to restore purchase?
If you had an existing Countdown Time premium purchase, you could restore it by following the steps.
1. Open the main menu button located on the top-left corner of the Home page.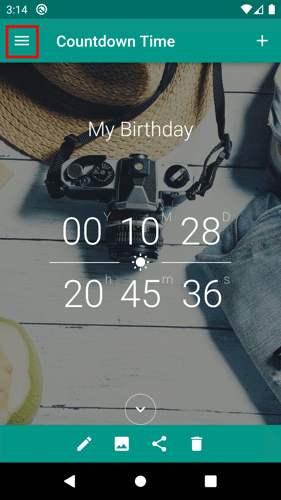 2. Tap Premium.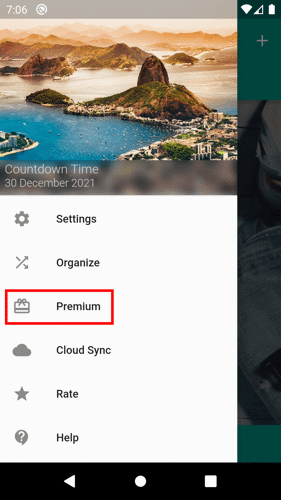 3. Tap the restore button on the top right corner of the page.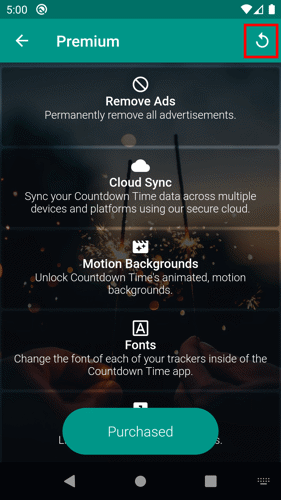 4. Tap the Find button.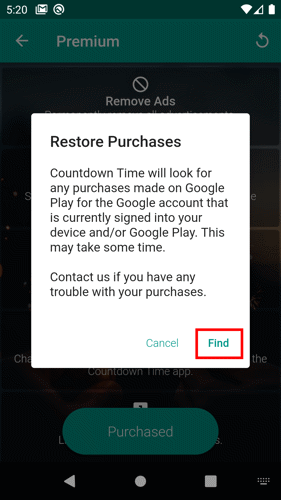 Note: Countdown Time will look for any purchases made on Google Play for the Google account currently signed in to your device and/or Google Play.