Track and add multiple widgets.
For Android devices, use the following steps.
1. Start by adding a widget. Click the link to read the guide for adding a widget.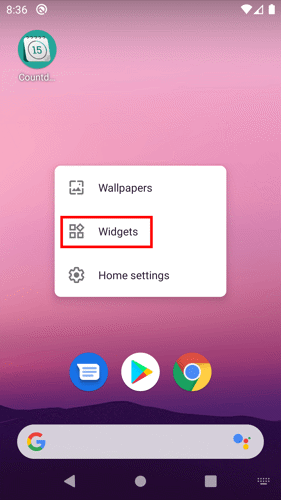 2. When the New widget setting appears, make sure to change the Event.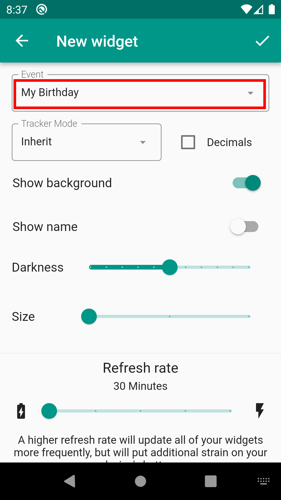 3. Tap the save button to confirm the settings.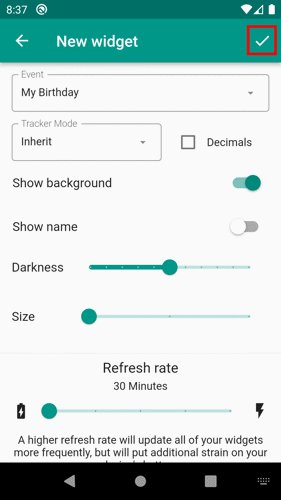 4. A new widget will appear on the available space of your Home screen.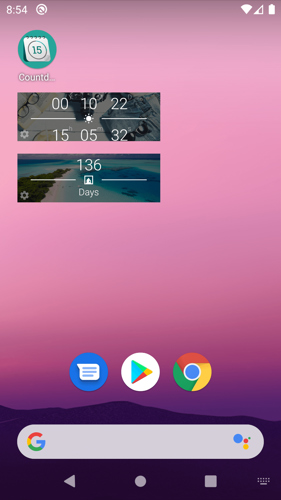 Note: Not all Android phones support adding two or more of the same app widgets. 
For iOS devices, only iOS 14 supports adding multiple widgets.
1. Touch and hold a widget or an empty area from the Home Screen until the apps jiggle.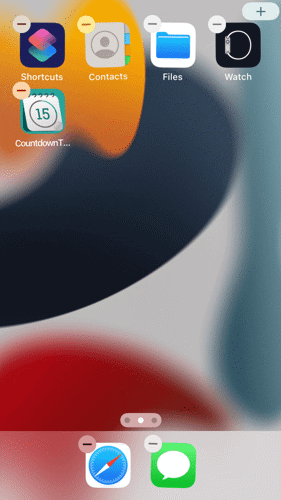 2. Tap the Add button
 in the upper-left corner.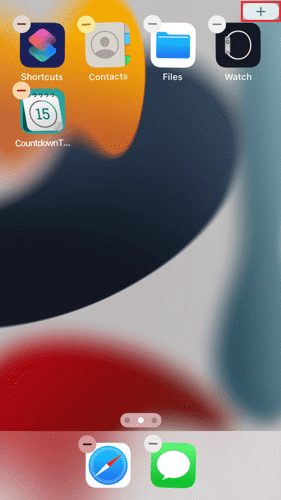 3. Select the Countdown Time widget, choose a widget size, then tap Add Widget.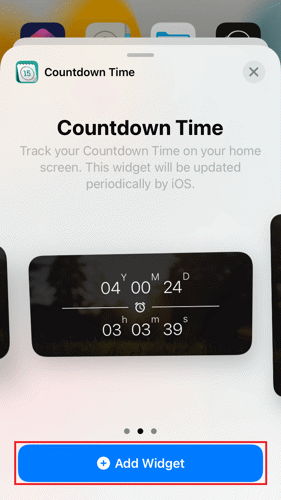 4. Tap any space outside the widget.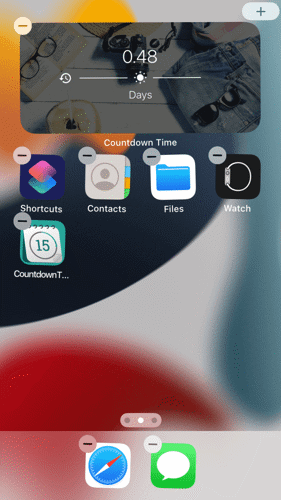 5. Repeat the same process to add more Countdown Time widgets.