1. Tap the Chats tab or slide the Coupled screen to start using the chat feature.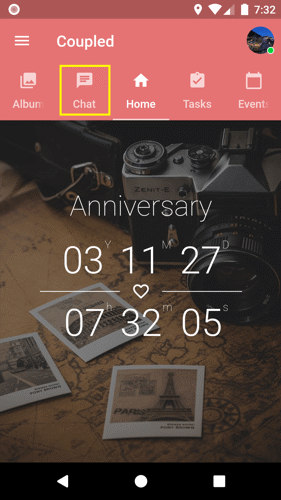 2. Tap the media attachment button.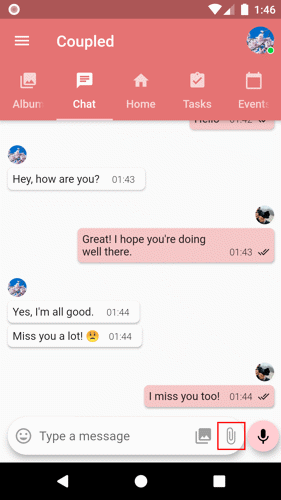 3. There will be multiple options to choose where you can get your image and video attachment. You can choose to attach the image and video from your phone image gallery, video gallery, or directly take a picture, or record a video using your phone camera.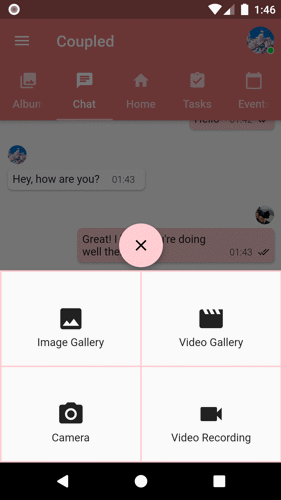 4. Once you've chosen which option you're going to use, you can start choosing an image or video.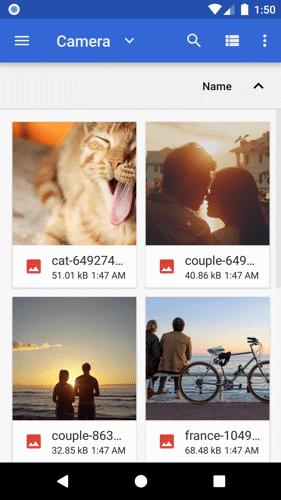 5. Tap the image that you want to send.