Upon launching the Quote It app, you might observe a slight loading process as images are retrieved from Quote It's online library to serve as backgrounds for the quotes. If you find this aspect bothersome, you can opt to deactivate the use of extended backgrounds. By doing so, you can conserve data and expedite the loading procedure. To disable extended backgrounds, follow these steps:
1. Begin by tapping the main menu button situated at the top-left corner of the home page. This will open the menu.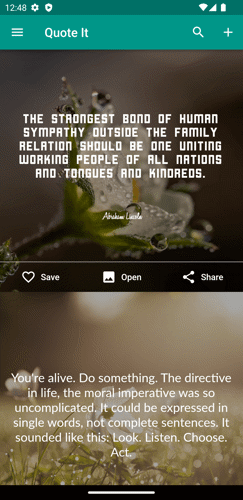 2. From the menu, select the 'Settings' option.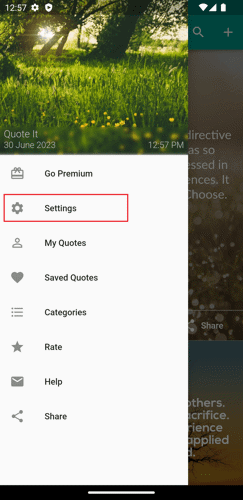 3. On the Settings page, tap the switch button adjacent to 'Use Extended Backgrounds' to turn it off. Keep in mind that this alteration will take effect once you reopen the Quote It app.