Quote It offers a vast collection of stunning backgrounds, all free to use. Users can select from these background collections and personalize their quotes. To replace the background of a quote with an image from our collection, follow these simple steps:
1. Choose the quote you want to replace the background on the home page.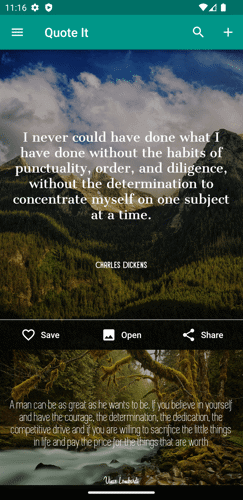 2. Tap the 'Open' button under the quote's menu after selecting a quote. This action will display the quote on the Wallpaper page.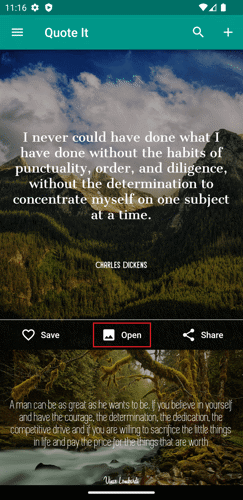 3. Locate and tap the 'Background' button on the display page.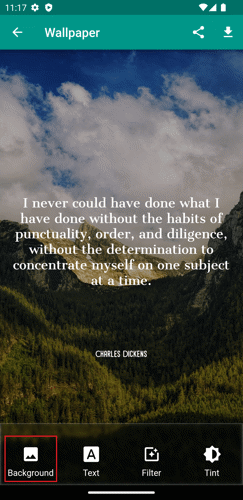 4. Tap the' Extended' button to access Quote It's background collection.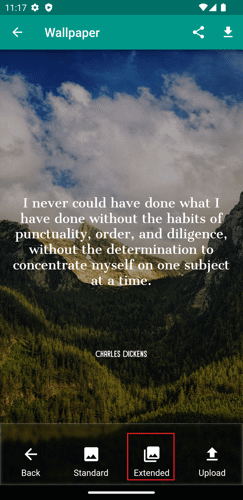 5. Scroll down to explore more images in the background collection. Once you find your preferred background image, tap on it, and the app will download.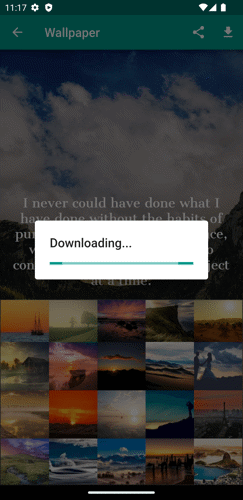 6. Once the download is complete, the quote will automatically feature the newly selected background. There's no need to save the changes manually, as they will be saved automatically.