Enabling or disabling FPS limit
1. Open the app and tap the home page's 'PICK A VIDEO' button.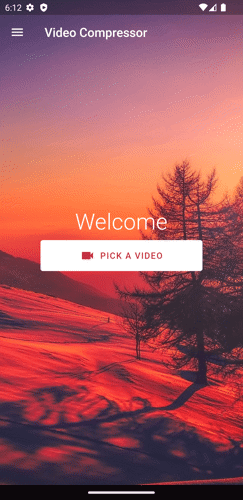 2. Select the video you want to compress.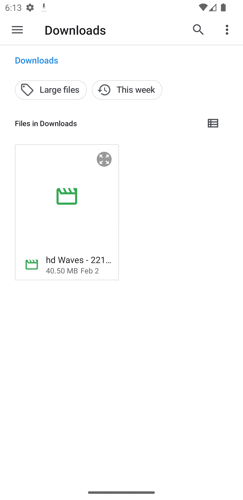 3. Tap the 'Custom' button.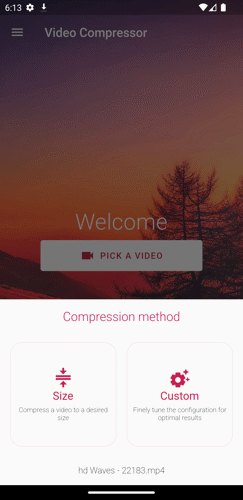 4. Tap the 'FPS limit' switch. By default, this option is enabled. If you don't want to limit the FPS, tap the button again to disable the switch.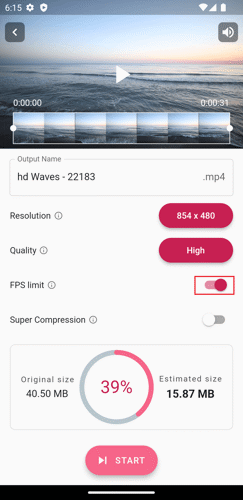 5. Tap the 'START' button to begin the compression process.
Following these steps will limit the FPS in your video using a custom compression method, which can help reduce the video size while sacrificing some video smoothness.