Enabling or disabling super compression
1. Tap the 'PICK A VIDEO' button on the app's home page.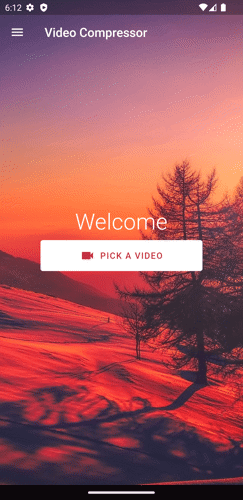 2. Select the video you want to compress.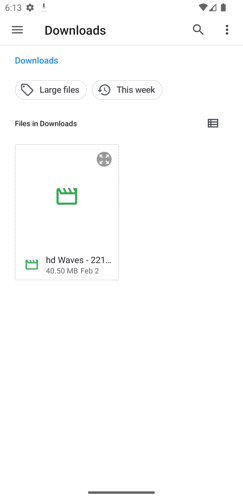 3. Tap the 'Custom' button.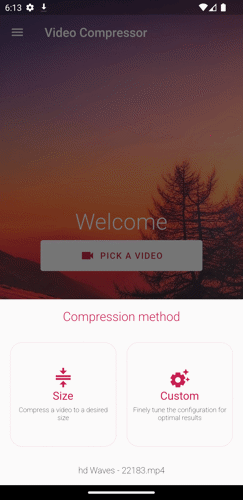 4. Look for Super Compression and tap the toggle button to enable it.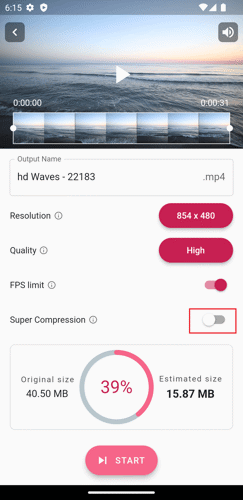 5. Tap the 'START' button to begin the compression process.