Add a password.
1. Open the main menu button located on the top-left corner of the Home page.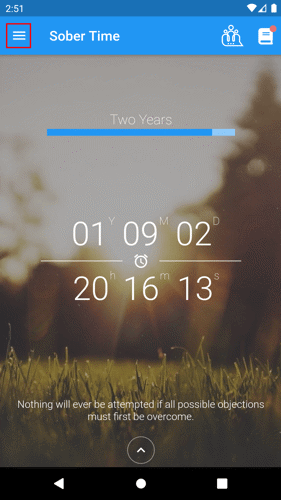 2. Tap on Settings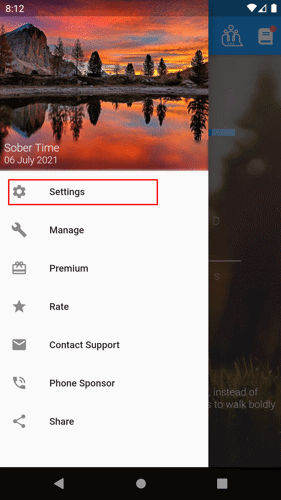 3. Tap on Password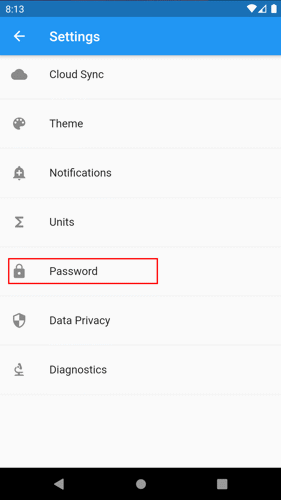 4. On the Password page, input your password. You will be asked to reconfirm your new password.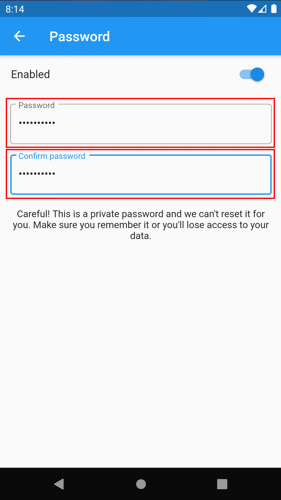 5. Switch on the Enabled button. This will save your new password.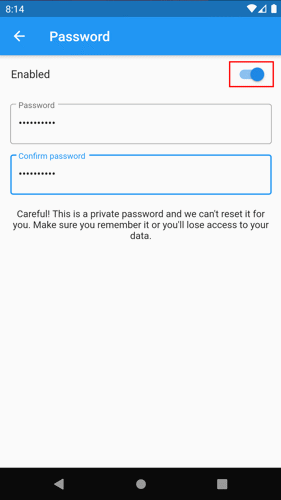 Note: You are creating your own personal password, and we can't reset it for you. Be sure to remember your password details, or you will lose access to your data.