Change an addiction's background.
1. On the Home page of Sober Time, tap the addiction's bottom menu located at the bottom center.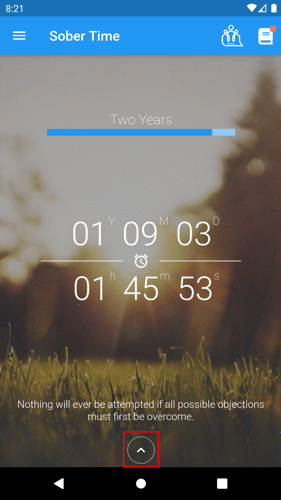 2. Tap the Display option.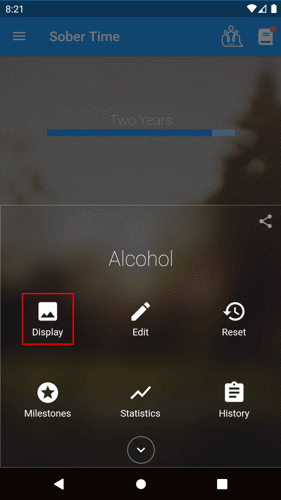 3. Tap Background.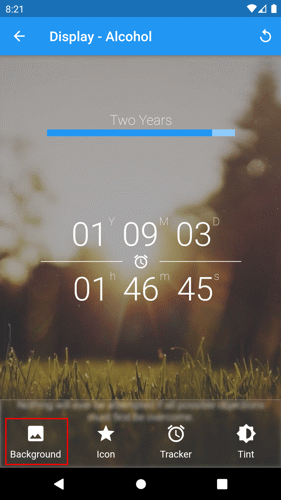 4. Choose among the options Standard, Extended, Motion backgrounds, or Upload your background image.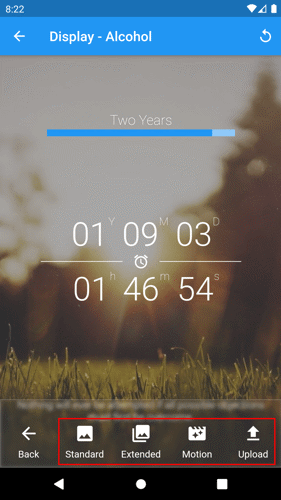 5. Tap the image of your liking; this will automatically update your addiction's background image.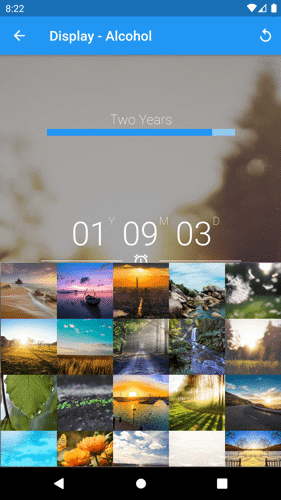 Note: If you want to upload your background, you can add it by tapping the Upload button on the Background option. The app will ask you permission to access your device's image gallery. Tap the Allow button. You can now start choosing your background. Tapping an image will update the display background.