Delete your account
Sober Time does not require you to register an account. It was intentionally designed this way to remove barriers and help you get started with your recovery journey as easily as possible.
There are two optional accounts that you can create. Both require you to register. If you don't recognize or remember them, you probably don't have them.
1. A Talking Sober Community account to interact with other members
2. A Cloud Sync account to back up your addiction data to Sober Time's cloud
Delete your Talking Sober community account:
1. Tap on the community button in the top-right

2. Log in if you're not already by tapping on Log In

3. Tap on your profile icon in the top-right, then the account button, and then on Preferences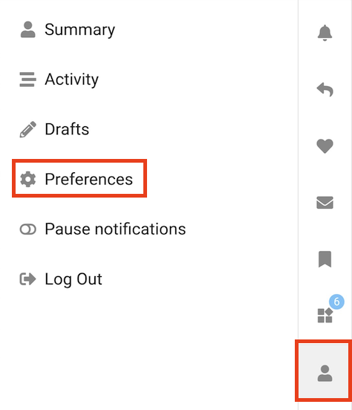 4. Tap on Delete My Account at the bottom of the page

Delete your Cloud Sync account:
1. Open the main menu in the top-left

2. Tap Settings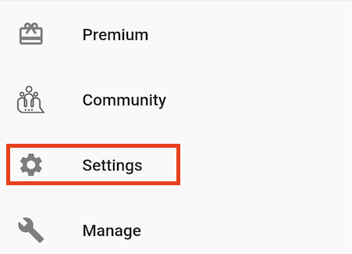 3. Tap Cloud Sync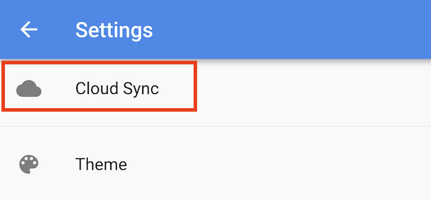 4. Sign in with your Cloud Sync account if you're not signed in yet
5. Tap on the account button in the top-right
6. Tap on DELETE ACCOUNT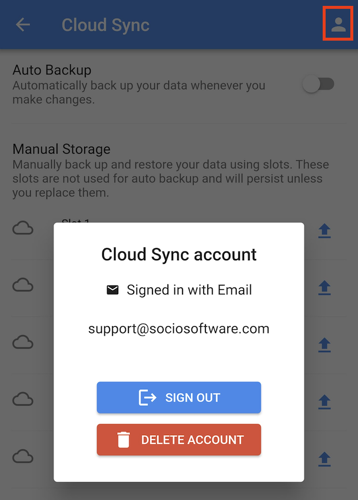 Email us at support@sociosoftware.com if you experience any difficulties deleting your accounts.