Restoring premium account across platforms
Restoring Sober Time's premium account across iOS and Android platforms is now possible. Follow these steps to restore your premium account from Android to iOS or vice versa.
1. Contact us at our support email address support@sociosoftware.com.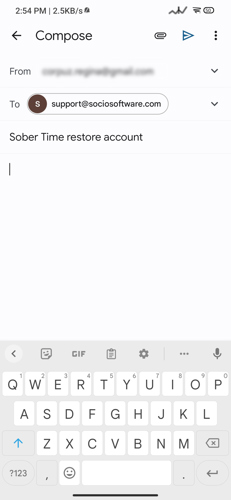 2. Provide your original order receipt in your email.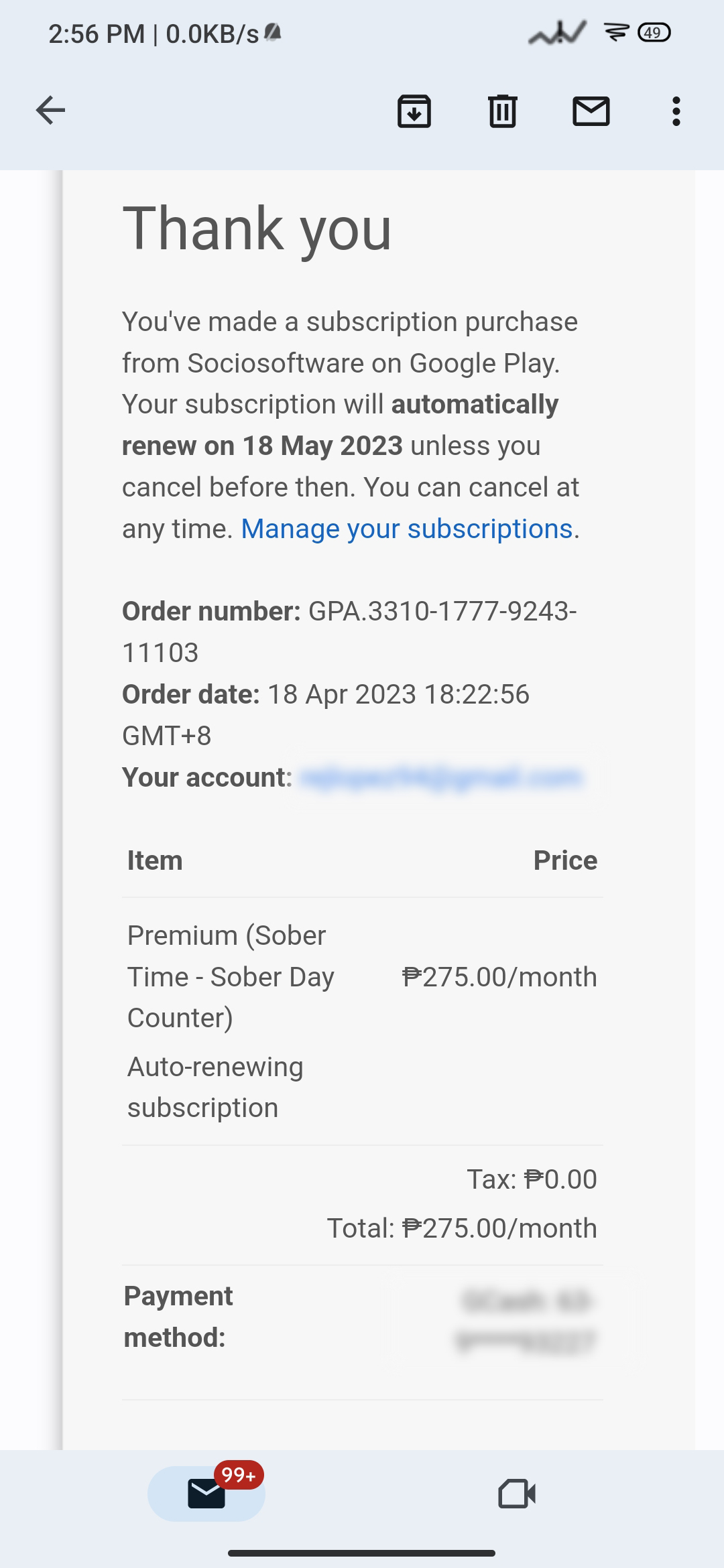 3. Wait for the code to be sent.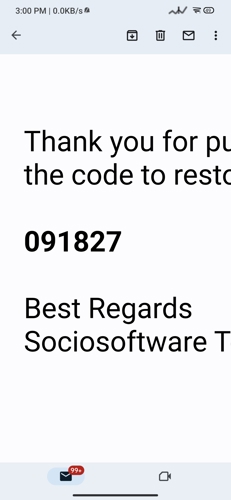 4. Once you receive the code, go to Sober Time's premium page and tap the restore button.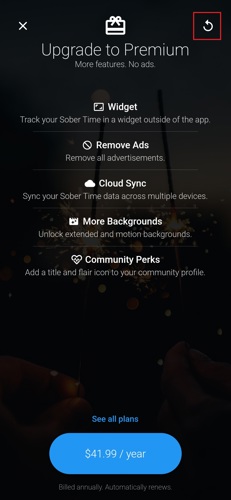 5. Tap the "Code" button.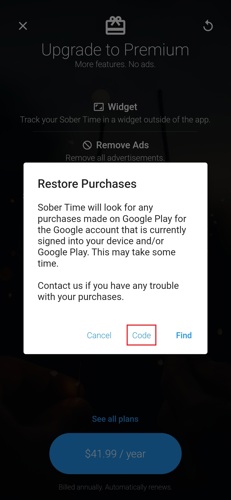 6. Enter the code we provided.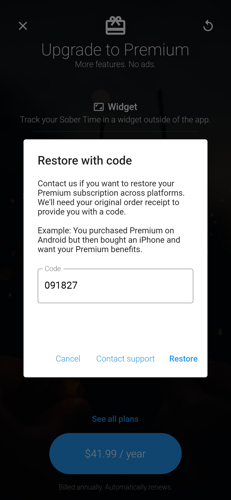 7. Tap "Restore."