Custom compression
In addition to the Size Compression method, Video & Movie Compressor offers Custom Compression, which allows you to customize the compression settings, such as the resolution, quality, FPS limit, super compression, audio, and video trim. This method provides more flexibility in determining the output quality.
To begin a custom compression, follow these steps:
1. Tap the "PICK A VIDEO" button on the app's home page.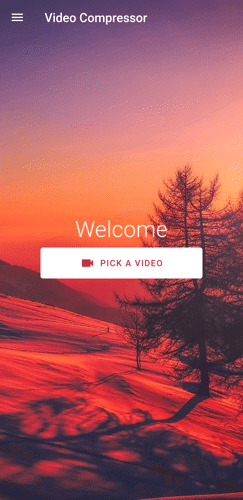 2. Select the video you wish to compress.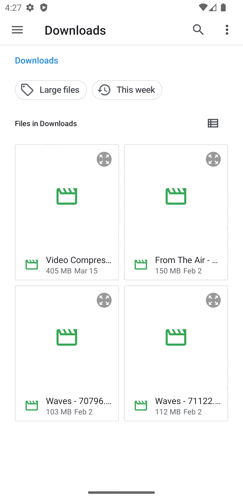 3. Tap the "Custom" button.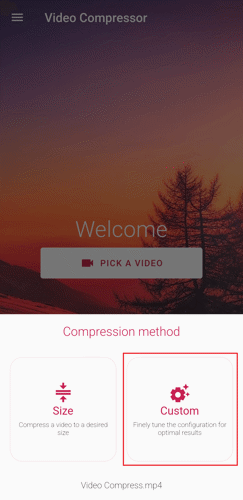 4. Set the preferred resolution or quality by tapping their respective buttons. Using the switch buttons, you can toggle the FPS limit and super compression on or off.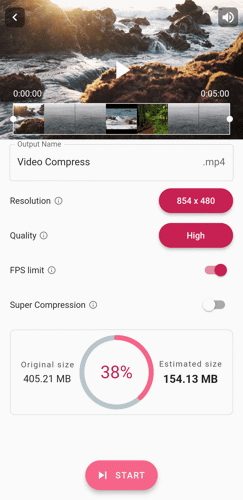 5. Once satisfied with the settings, tap the "START" button.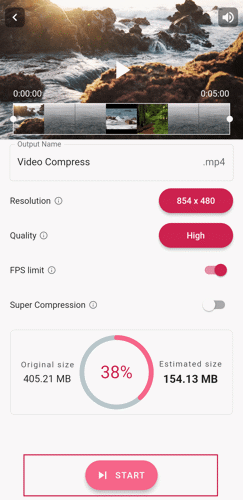 6. Wait for the compression process to complete.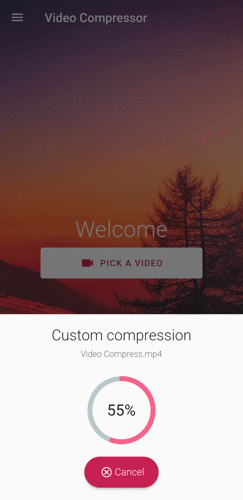 7. To close the dialog, tap "Dismiss." To view the compressed video output, tap "Open."